Providence Public Library New Years Eve Wedding | CJ & Ashley | Lefebvre Photography
Like any modern romance, Ashley and CJ met through an online dating service. Their first date was in the North End of Boston, almost in the exact same location where CJ proposed. Being the type A planner Ashley is, the wedding plans were well on their way even before she had the ring on her finger. CJ and Ashley both agreed New Years Eve would be a great time to celebrate with family and they knew it would bring a certain excitement to their night that they might not get with another date.
The top priority in planning for Ashley was the venue. As soon as she saw the library, she could not envision her wedding anywhere else. For CJ, all the focus was on finding the perfect band. The both agreed the music could make or break the night, so they pulled out all the stops to find a band that would keep the crowd on their feet all night. With help from both of their generous families, they planned the wedding of both of their dreams and started 2018 the perfect way: Married.
The Vendors
Cake | PVD donuts
Officiant | James Stern - An Amazing Day Officiant
Florist | Golden Gate Studios
Caterer | Russel Morin Catering & Events
Transportation | Viking tours
Lighting | Ormonde productions
Entertainment | Wilson Stevens Entertainment- Eye 2 Eye
Hair | Amanda Croce
Videography | Tim Lewis
Makeup and Hair | Beautiful Faces by Janis Cohen
Wedding Gown Shop | RK Bridal NYC
Wedding Gown Brand | AF Couture
Suit/tux Shop | Jos. A. Banks
Bridesmaid Dress Shop | Bellas Bridesmaids
Bridesmaids Attire Brand | Hayley Paige
Invitations- The Paper Perfectionist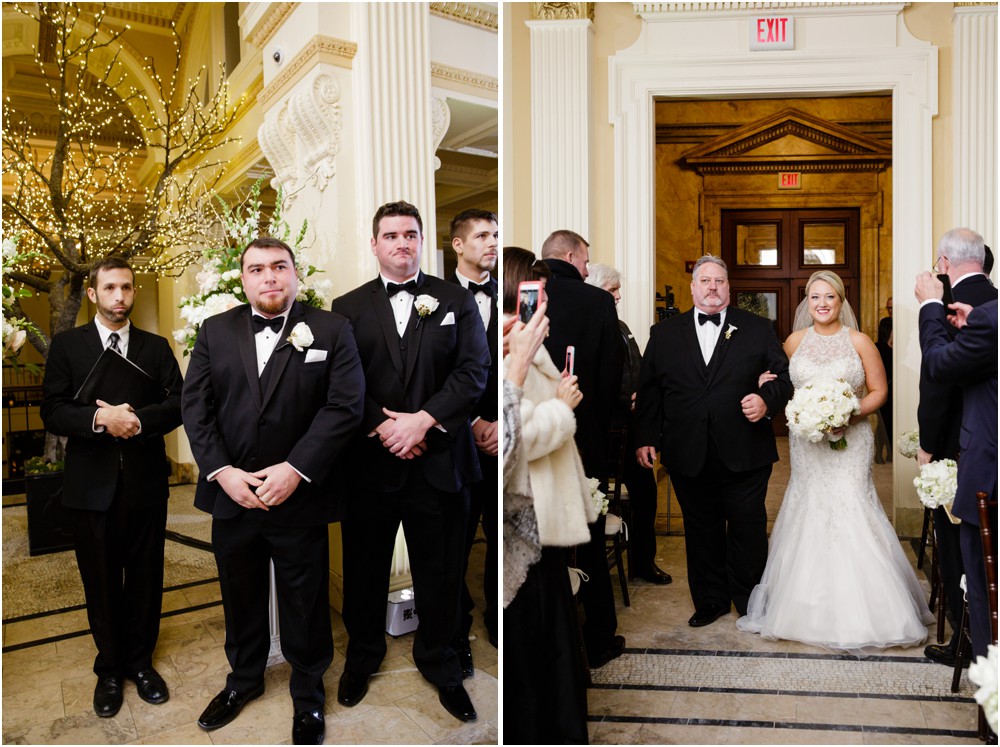 Weddings
meghan robinson
New Years Eve Wedding, Providence Public Library, Providence Public Library Wedding, PVD Donuts, James Stern - An Amazing Day Officiant, Golden Gate Studios, Russel Morin Catering & Events, Viking Tours, Ormonde Productions, Wilson Stevens Band, Eye 2 Eye, Amanda Croce, Tim Lewis, Beautiful Faces, Janis Cohen, RK Bridal NYC, AF Couture, JoS. A Bank, Bella Bridesmaids, hayley paige, The Paper Perfectionist
Comment